26 Nov

Make Your Classroom Student-Proof With Cyber Acoustics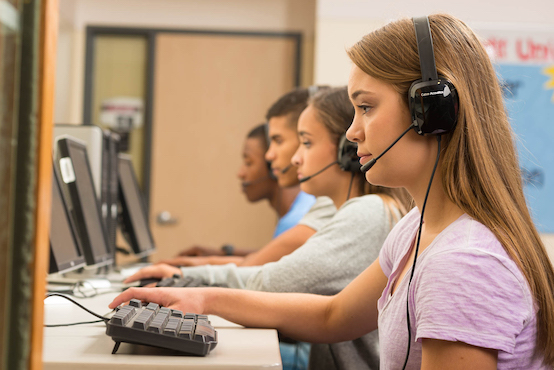 The growth of technology in the classroom continues to enhance the learning of students through improving engagement, collaboration and individual learning. However, as the number of devices in schools rises, the risk of damage to these technologies increases, causing added financial pressure.
But what if there was a manufacturer tailored towards education that offered high-quality products that were cost-effective and long-lasting?
Cyber Acoustics is a North American company that has been a leading manufacturer of headsets and headphones, created especially for the classroom. They have been engineering proven speaker solutions for education, enterprise and consumer needs for over twenty years. Designed to endure the rough handling that young ones can bring, they have proven to be the most durable and longest-lasting headsets and headphones available.
As well as being a cost-effective investment for educators, Cyber's headphones also allow students to focus on the task at hand, whether it be assessments, language learning, listening centres, apps, early reading or bilingual programmes. Their microphones are also built for simple and reliable use in learning assessments and other testing environments, as well as student podcasts and radio shows.
But how do Cyber's headsets and microphones endure everyday usage?
To indicate durability, their adjustable headbands can bend and be twisted completely backwards without damage! The padded leatherette ear pods also offer comfort and easy sanitation, while the plugs and cords are reinforced and anchored to ensure the rigours of daily classroom usage.
Their complete audio line includes USB, single/combo, and split PC mic and audio connection options. The headsets and headphones are for any mobile or classroom device including Chromebooks, iPads, MacBooks, laptops, desktops, 2-in-1s and tablets. Regardless of your computer hardware classroom requirements or student needs, Cyber has a product solution for you.
For more information contact TU at sales@techunlimited.co.