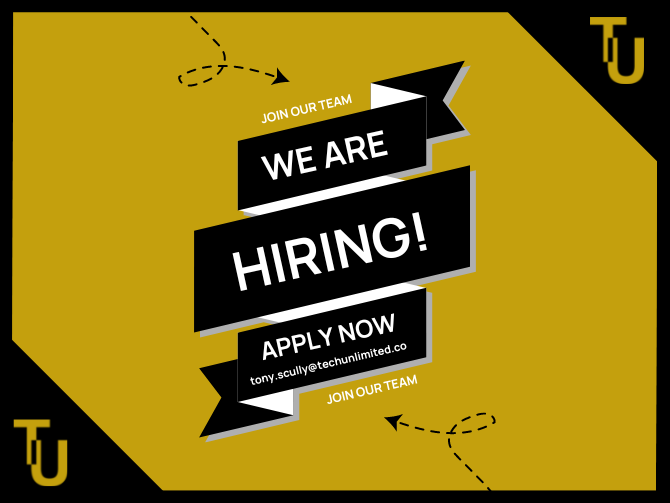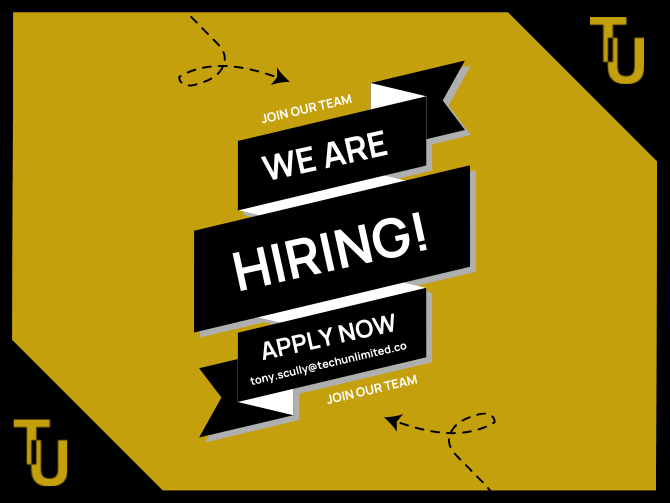 07 Nov

We're Hiring!

TU are delighted to announce that we are growing the team & have an exciting opportunity for someone to grow with us 🤝!

We're currently searching for a Sales Process & Business Development Executive to join our ever-expanding team. This role will involve helping with the day-to-day running of the business with a focus on customer service & sales.

This position is vital to us hitting our 2023 ambitions & has no limit to what it can become!

To apply: Please send a short cover letter (300 words max) plus a CV to tony.scully@techunlimited.co

We look forward to hearing from you!