03 Nov

Why Are Customers Switching to LoxBox?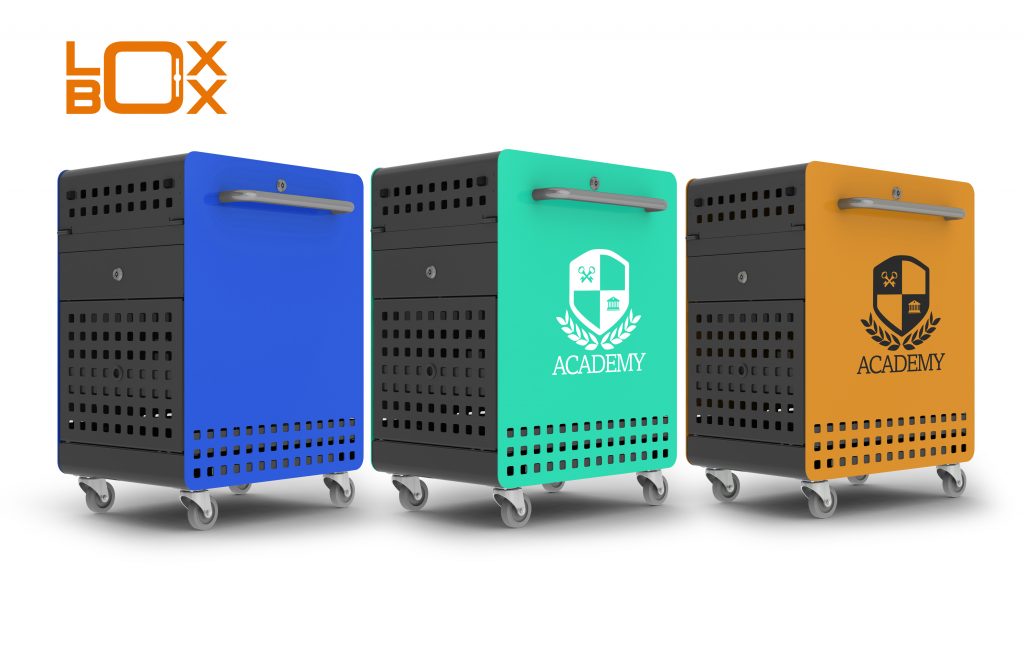 Since launch, the reception for LoxBox across the channel has been phenomenal! The product quality, service levels and value for money have made LoxBox the new go-to brand for secure mobile device protection. Educators love the simplicity and effectiveness of the range and the availability of the options to customise their choice with little impact on the already efficient lead time. All this while still maintaining a competitive cost. The LoxBox team have years of experience in the cart market, understanding what features and benefits are most desirable to drive demand – especially within the education sector. With this in mind, the carts are designed to satisfy the full range of end-user requirements.
Why LoxBox?
UK Manufactured – Designed and built in the UK
Modular Design – Easy swap out and compact size
Premium Construction – Laser cut steel and durable powder coat
Colour Customisation – 200 different RAL colours
Fast Turnaround Times – Quickly to react
Local Technical Support – UK team
Efficient Production – Reducing lead times
For more information contact TU on sales@techunlimited.co or contact Sunil Jina on 07762 098293.